Discussion Starter
·
#1
·
Picked up a slightly used 1/14 scale Tamiya Knight Hauler yesterday.
Guy was looking to offload it to fund other projects.
Fully Built and painted, fitted with the Multi-Finction Unit, and a battery
I think my passion for 1/14 scale has been re-ignited, plus my other truck was getting lonely and wanted a playmate.
So I guess I should start with the first Truck I built, an R470 Scania Special Metallic Edition, what a PITA to keep clean, completely un-photogenic, it is really hard to get a descent pic of this one...
And the new one, a Knight Hauler, still 1/14 scale but with Bogie Drive and a conventional look with it's long nose and Chrome everywhere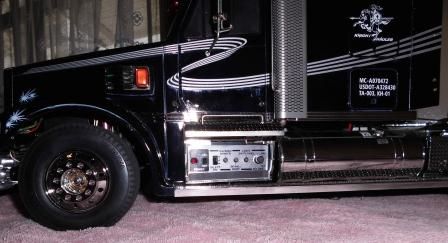 A fairly imposing truck to look, it is so much longer then the Scania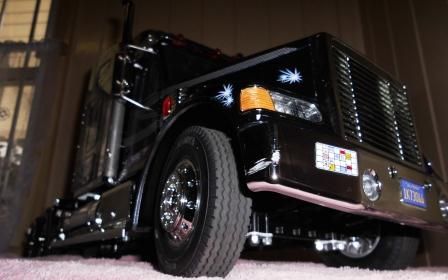 the length difference is huge