Greetings to all.
First and introduction.
My name is Damian and I have been playing with RC for the last ........well lets just call it 20 years. Most of the time was spent with gliders and control lines (remember those???)
I got into nitro buggies about 15 years ago last racing a Mugen MBX5 about 5 years ago.
About a year ago I decided to get back into cars. I had a look around for a while, then I went down to OZ-RC and they showed me a brushless setup.......holy
[email protected]
Since then I haven't looked at another nitro.
Currently I have a RC8be, RC18t, RC18b........I think you can see a pattern forming here.
Which leads on to this project.
I had a couple of CC 1717 motors laying around so I had a bit of think of what to do with them........
Too big for the RC8 (just)
Waaayy too big for the RC18's.
Kept a look out on fleabay and pick up a brand new MGT 8.0 for small money...perfect.
Fresh out of the box.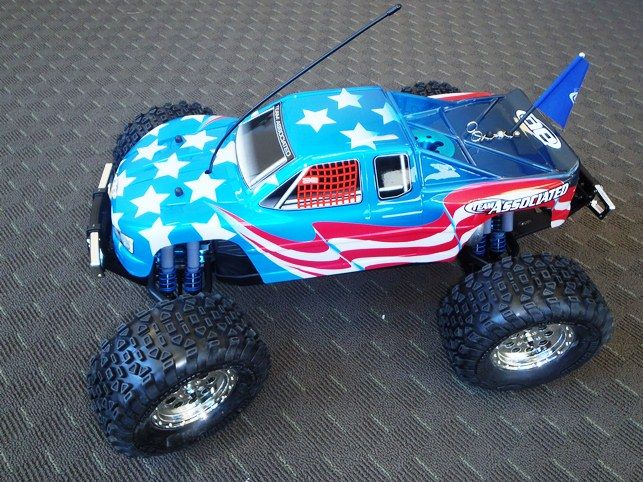 Clothes off.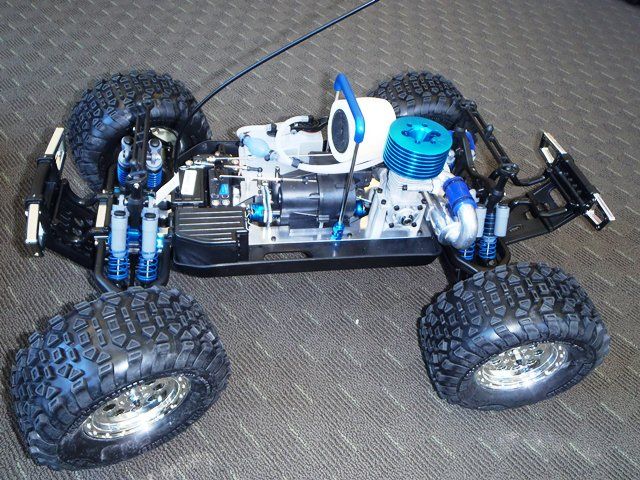 Non essentials gone
I looked around for some conversion ideas but alot of people seem to be using the original gearbox. I didn't like the idea of that as it looked like it would end up with too much weight at the back. I like the solid feel to the MGT chassis so I grabbed a spare RC8 center diff ( most likely go to a solid slipper later) and started taking measurements.
In theory the way I am setting the motor/batteries I should have a fairly even balance....but will see as this progresses.
I have done a sketch up of a possible mount as I want to keep the modifications to the chassis to a minimum.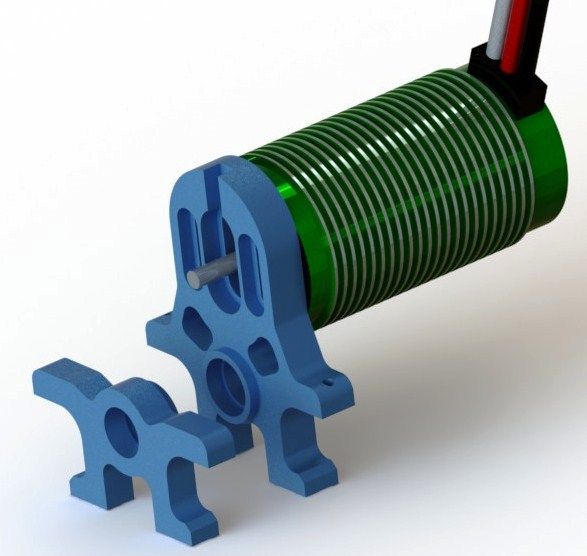 The way it stands I will still need to drill and countersink 4 holes underneath to fix the bottom of the diff carriers.
Due to the size of the motor I will also be making a support for the end of the motor to minimise the amount of flex in the mount caused by rough landings.
I also still have to wait for at least one of my MMM's to come back from the states before I can really finish. But I thought some people may like to see the progress as I go.
If anyone has any ideas I am more than keen to hear them.
Damian